General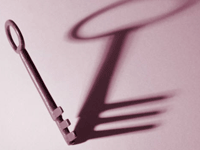 UTCG respects your privacy and is committed to protecting any information you share with us. This document describes the methods and procedures used in handling your private and/or personal information.
E-mail
UTCG does not sell, rent, give or otherwise disclose e-mail address information or other private information outside of the UTCG organization. UTCG will disclose e-mail information to third parties only after receiving permission from the e-mail address owner and for the purpose of project coordination.
Cookies – Data Mining
UTCG does not employ cookies or other data mining methods, manual or automatic, when you browse our website. You may be assured that you browse our website anonymously and without leaving any type of activity or tracking record except for visitor counters.
Local & Federal Laws
UTCG does reserve the right to disclose your private information to law enforcement organizations as might be required by local or Federal laws.
Links to Third Party Sites
UTCG provides links from this site to other third party sites for the use and convenience of our visitors and customers. UTCG makes no warranty, endorsement, recommendation of suitability or assurance of correct information regarding third party sites. It is your responsibility to determine the suitability of information on third party sites relative to your needs.
Policy Updates
UTCG reserves the right to update or change this "Site Use & Privacy Policy" from time to time as changes in the industry warrant.
Suggestions or Questions
Suggestions or questions regarding this document may be forwarded to the site administrator and technical contact person at Contact@utcg.com.