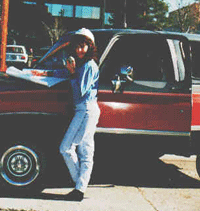 With the higher costs of energy and water, increased emphasis on customer service, competitive need to work as efficiently as possible and meet new Federal Communications Commission regulations, most utilities are upgrading or installing new two-way voice and data radio systems. Utility Telecom has a professional staff with a wide range of experience with mobile radio system technology, FCC licensing, system design and project management augmented by a powerful and sophisticated radio propagation modeling software. Combine this technical experience, industry knowledge and our modeling tools and you have a powerful partner for your next mobile voice or mobile data project.
Spectrum Planning
A key element in radio system design is the acquisition of spectrum to operate the system. Gone are the days of placing an order for a radio system and then filing for the radio license. Spectrum research and planning must be an early step in any mobile radio system project. We use a variety of tools to assist our Client with this crucial step, ranging from public license records, data base search tools and private coordination services along with our computer based interference and coverage modeling capabilities. We also have the expertise to file and obtain the FCC license after spectrum selection and system design.
« back to top »
System Design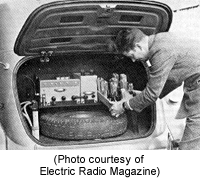 There are numerous technology choices facing today's radio system planner. Will the system employ analog or digital technology? Is trunking technology needed? What about IP based dispatching networks and interoperability? What features in addition to voice are needed? These might include everything from automatic unit identification, "man down" emergency signaling to status, text messaging and GPS aided automatic vehicle location.
Another factor in radio system design is compliance with the upcoming FCC rules for narrow-banding. The conversion process for existing wide band systems can range from very simple radio change outs to complete system re-designs. That is because narrow-banding impacts FM mobile radios in subtle, but predictable ways which can lead to loss in coverage area. Proper system design for narrow bandwidth operation requires consideration of the receiver and transmitter characteristics. Our propagation modeling software along with the experience of our professional staff allows us to effectively address the impacts of narrow band operation.
« back to top »
Propagation Modeling and Verification
Predicting radio signal coverage is a critical task in radio system design. Our modeling tools allow us to use a variety of proven propagation models. They can take into account the terrain, ground cover, buildings, obstructions, weather factors, various antenna types, pattern distortion and much more. A feature we added that our Client's like a lot is overlaying our Client's "shape files" for their pipelines, transmission lines, distribution lines or most any other geo-based files. In the hands of our experienced engineers they can yield realistic models that help all levels of our Client's staff understand the system they are planning and building. After site construction, we have the tools to perform drive tests and proof of performance, making certain the radio system meets the system design objectives and that all systems are properly operating.
« back to top »
Independent Consultants
Utility Telecom is technology and vendor neutral. Most companies have vendors wanting to design your system for you. Often they will offer this at no cost or reduced cost – but these designs are usually based around "what's best for them", not necessarily with the most appropriate product or mix of products and technologies that will ultimately be the best for you. We are not affiliated with, or representing, any vendor or equipment manufacturer. This means you, our Client, get an objective overview and the products and systems that best fit your needs.
Let Utility Telecom be a member of your client/consultant project team for mobile data and mobile voice two-way radio systems today.
Contact Utility Telecom Consulting Group to discuss your telecom needs today. You may also fill out our inquiry form and we'll get back to you immediately.
« back to top »